Partners
Residence Index has been selling high-end residences and villas since 2009, having grown from a single office in the Maslak business district of Istanbul, to 5 offices covering the key residential districts of the city, while working with partners to cover other areas of Istanbul. We are proud to have one of the largest portfolios of high-end property available for sale or rent, of any real estate business in Turkey. Over the last 10 years we have grown to a position where we have sold / rented over 6500 properties and are currently securing an average of 4 agreements per day.
Meet the team:
Our founder and General Manager Oktay has worked in Real Estate for over 15 years. He first worked for a number of real estate companies in Istanbul before realising he could do better himself. With his vision and focus on clients, the business has grown rapidly ever since.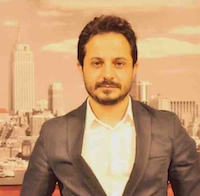 General Manager Oktay Geyik
---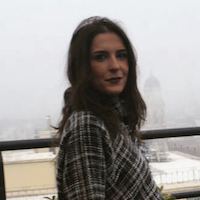 Director of Client Relationships Gökçe Şahin
Gökçe is our Director of Clients, overseeing the lasting relationships we build with customers. Whether that is simply one purchase or coming back to us again, the appreciation for our clients' needs is key. Gocke has worked in real estate and customer focused roles for over 15 years and appreciates the importance of understanding diverse client demand.
---
James has recently joined the business as the UK General Manger to grow our international sales. We recognise that the UK is a key market in global real estate and James and his local team are working on developing new sales. James is a keen property investor himself and has previously been a strategy and transformation consultant working in the UK and Middle East.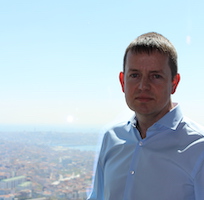 UK Manager James Pigott
---
---
Clients
Are at the centre of our business. How we work is important to us and differentiates us from other real estate agencies. We take great care to understand what the customer is looking for including the location, style, special features, view and so on.
We simplify things, by not overwhelming our clients with options, but taking time to select only the most suitable. We are also proud to have built up a loyal base of returning customers who rent / buy / sell through us again and again, including investors and individuals upgrading their home. We are also in a privileged position where we only do limited advertising and instead have new customers coming to us through referrals and through our website.
---
Partners
Partnerships with vendors and developers are aboltuely critical to us and a key part of our success. We often work with partners on new projects, at the plan stage, advising on pricing, styles, sizes and likely demand. We manage the sale, rental and management of projects for some of the largest developers in Istanbul.
Our goal is to establish long term partnerships, which are mutually beneficial. We are always looking to grow and widen our reach, so we are keen to
hear
from vendors and developers who have quality real estate to either rent or sell, either as individual units or entire projects, both in Turkey but in other locations throughout the World.